Sherwood Forest Friends Get Up and Get Out Challenge, Registration opens April 1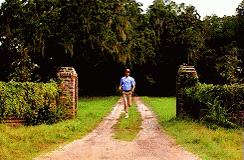 Sherwood Forest Friends'
Get Up and Get Out Challenge
Registration opens today! Run, ride, slither, swim or crawl to benefit the Sherwood Forest Friends (SFF) Scholarship Fund. Anyone can get up and get out, wherever they are, because SFF Hike n' Bike is virtual! Complete your miles between April 26 and May 16. Pedal, hike, cruise, or swim to Meet the Challenge by asking donors to pledge an amount per mile you complete or making a single contribution for your entire effort, or non-effort if you want to contribute without breaking a sweat! Individuals, your aunt in Alaska, cousin in Cincinnati, book club, church and any group that wants to be together online can support SFF's mission of environmental education and awareness by participating. This year the scholarship is being awarded to Dr. Robert Cabin's Sustainable Communities class at Brevard College.
Break in your new hiking boots, polish the chrome on your bike and get ready to Get Up and Get Out!
Sign up on RunSignUp.com, Sherwood Forest Friends Get Up and Get Out Challenge.
Registration is free!